"Receiving an Effie Award signifies work that was one of the most effective marketing efforts of last year, incorporating an insightful communications strategy, outstanding creative, and the market results to prove it worked."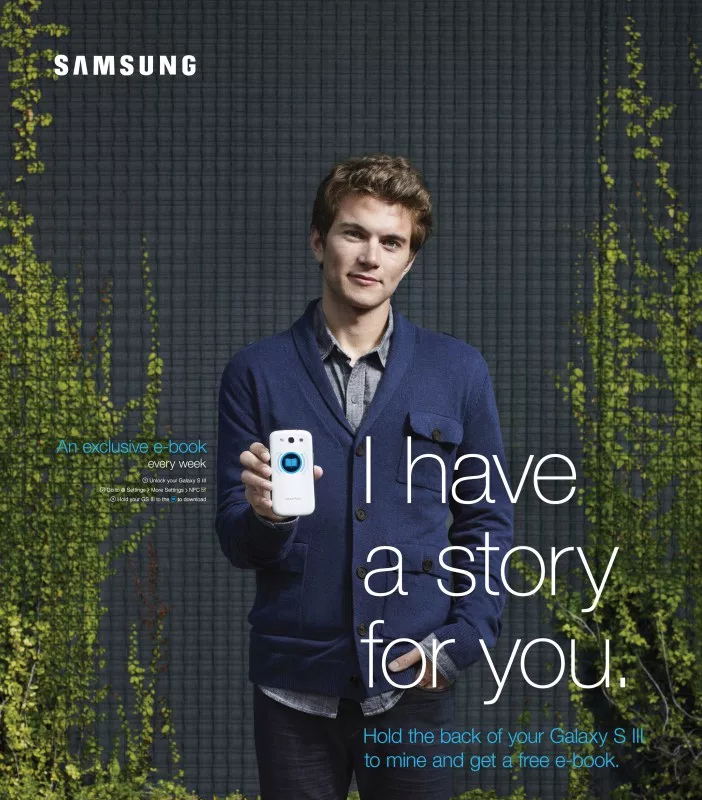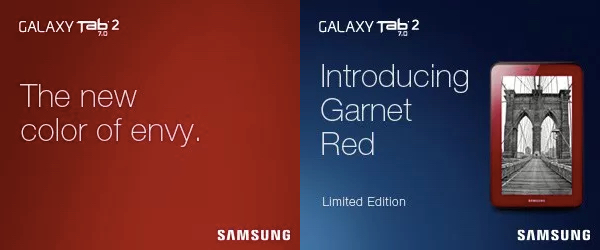 WARC Names Razorfish's Samsung Campaign #55 of Top 100 Marketing's Smartest Campaigns
'Guide To The Galaxy' Facebook Experience
My part in Samsung started simply enough, copy for Facebook pages that would be the primary outlet for the US release of their new flagship device; a tabbed experience for device info and specs that lead directly into the purchase funnel. That had never been done before and became a case study they used to show what was possible with a tabbed FB experience. I wrote all the copy.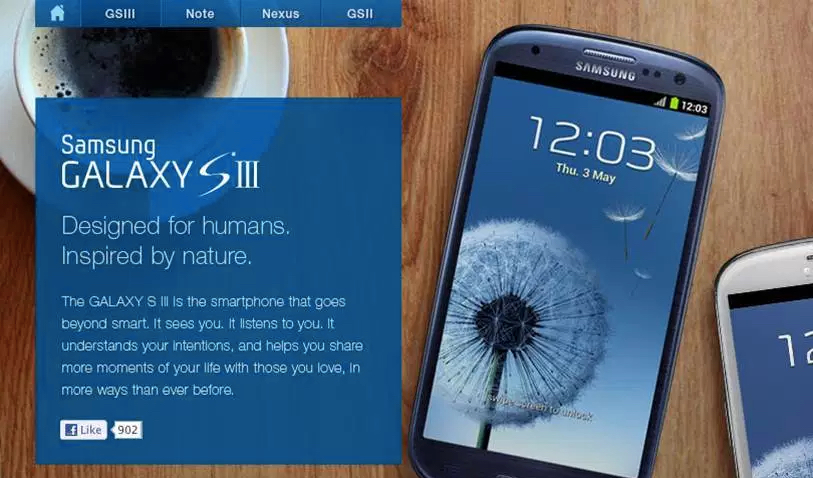 Galaxy S III Media: NFC USP Campaign
BUZZ: "SAMSUNG'S MARKETING TEAM HAS KILLED IT THIS YEAR, EVEN MAKING NFC SEEM HIP"  by Brad Reed, BGR, Dec 12, 2012
After the US launch, I started traveling to Razorfish Austin to work on media, beginning with a features campaign for Near Field Communication sharing: touch chip-enabled phones together to share files, songs, you name it.  It was a real differentiator because their chief rival, the mighty Apple iPhone, wasn't equipped with an NFC chip.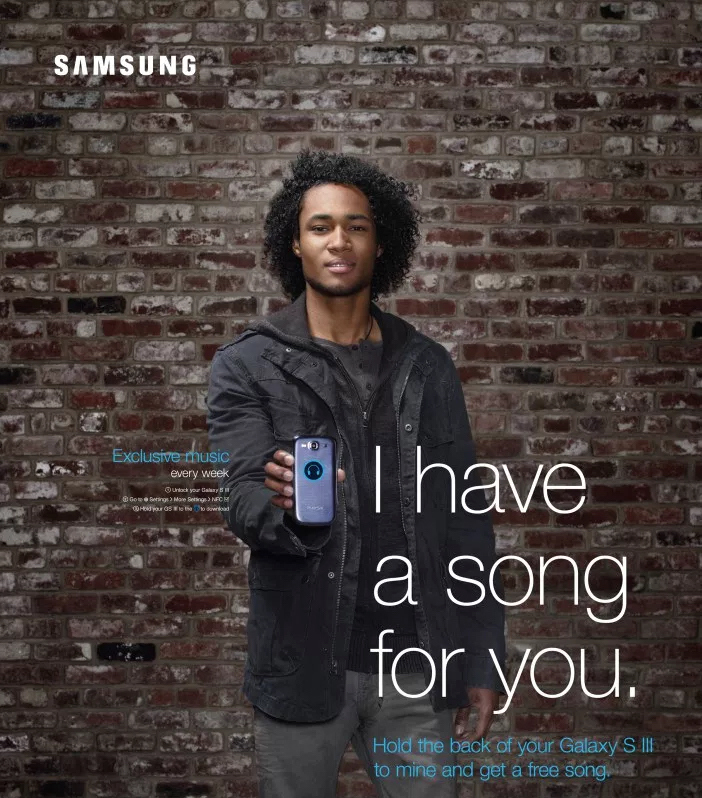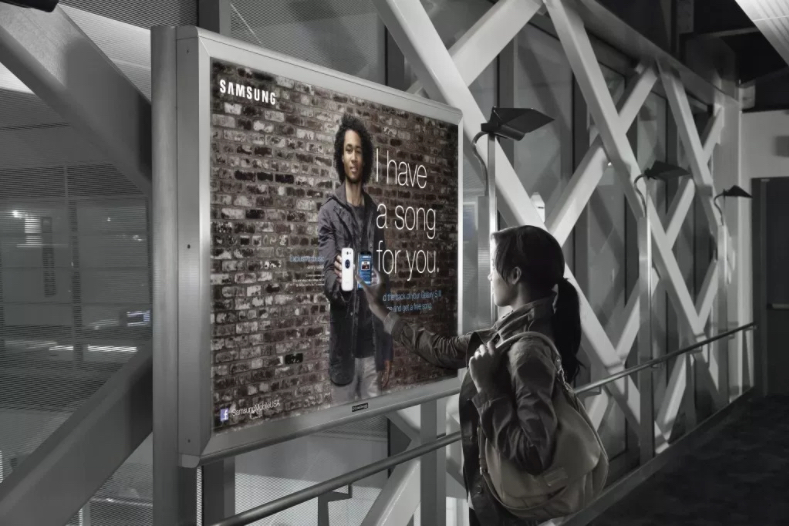 In coming up with a digital media campaign, I wanted the media banners to reflect what I saw as a kind of elegance, a simplicity that I'd never seen from a device before. No more emailing or texting or sending or posting and downloading: touch them together and done.  In a real moment of Zen, I walked to an empty whiteboard, drew a couple of simple pictures and wrote this banner frame-for-frame in roughly thirty seconds. My AD partner comped it exactly as was.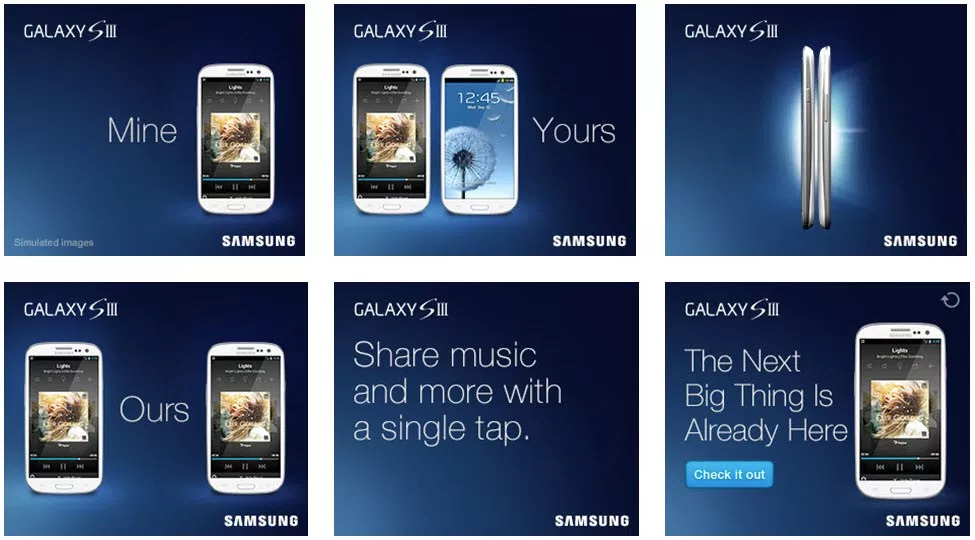 Showed the CD: he loved it. Showed the client: she loved it.
It hit all the benchmarks for success and more. It was simple yet elegant. It supported an existing campaign. It demoed a feature. It highlighted a benefit. It told a human story. It got clicks, and best of all, it did it in three words. This simple banner set the tone for the rest of the online media campaign.
Galaxy Note II: Features
Another creative team had pitched "…like never before." As in "Capture, Create, Share… like never before."  That felt negative. My revision:  "…in a whole new way."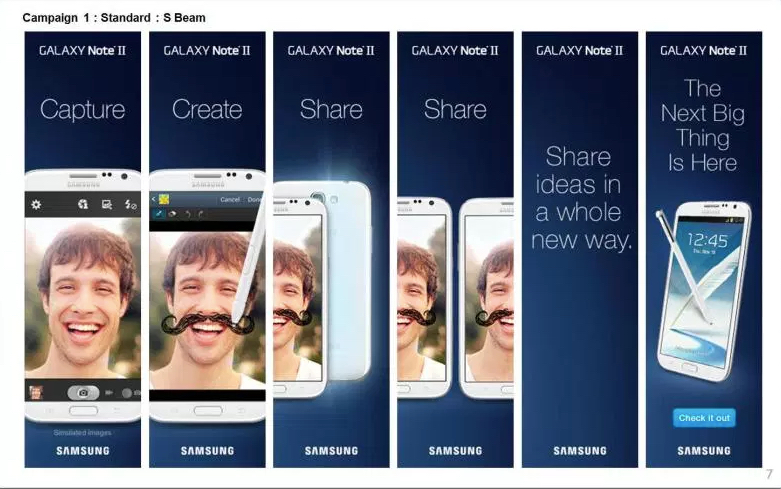 The client wasn't thrilled about the hipster mustache, but the copy – she said it felt "iconic" – precisely what she wanted. I was thrilled in a whole new way.
SAFE: Samsung for Enterprise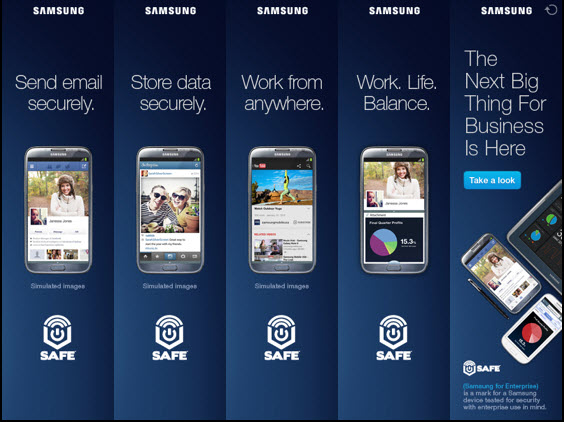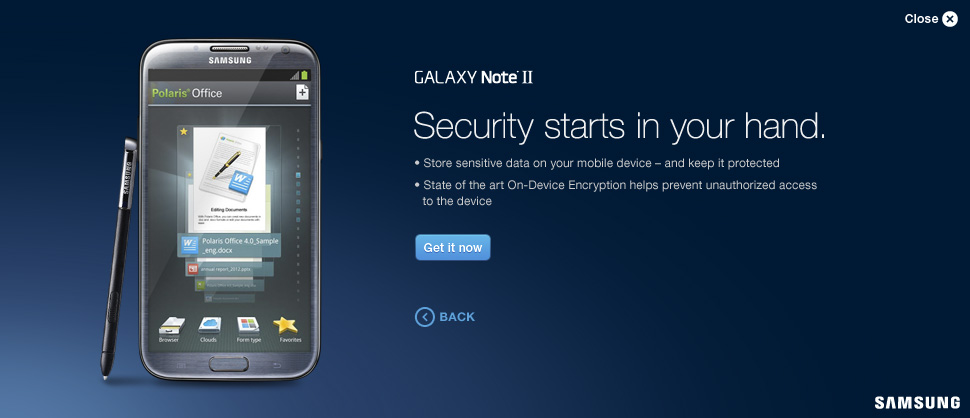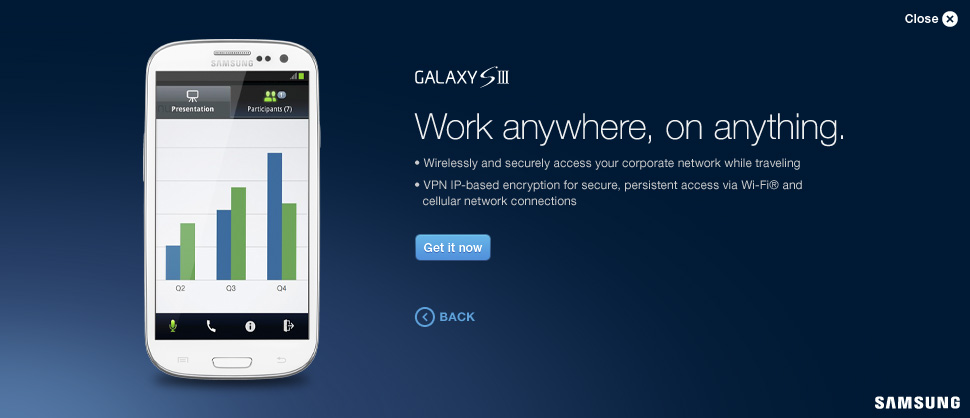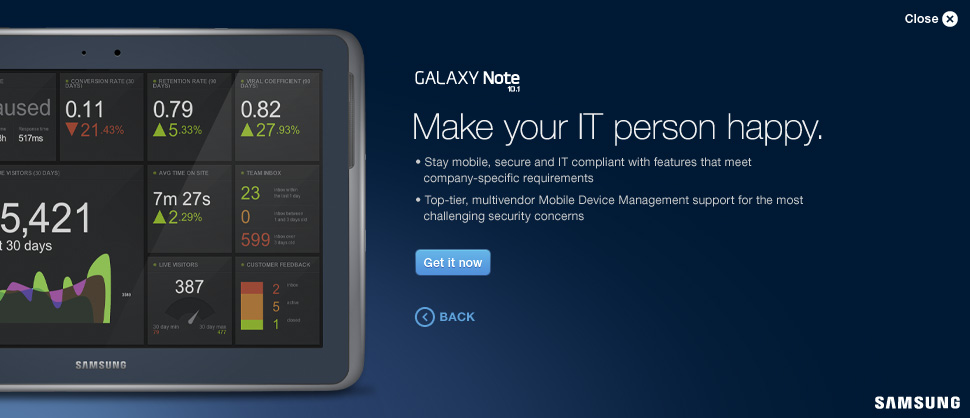 BUZZ: "SAMSUNG ARMORS ANDROID TO TAKE ON BLACKBERRY" by Brian X. Chen and Ian Austen, Feb. 27, 2013
Blackberry was launching a new mobile device. It was big news. So just like we did with the iPhone 5 launch, anywhere the story appeared we were there – banners, page take-overs, video companions, sponsored links, you name it – all touting Galaxy as the one phone for work and life, no more need to live this dual device existence that so many Blackberry owners dealt with.